Music
0:00/4:34

0:00/3:13

0:00/5:13

0:00/5:38

0:00/3:51

0:00/4:24

0:00/4:06

0:00/5:06

0:00/5:17

0:00/3:05
Tour Dates
Lucid Vision @ 10 Mile Music Hall
BoomBox feat. BackBeat Brass with Lucid Vision
Biography
Spreading light through sound, Lucid Vision brings listeners to a melodic realm of electronic genre bends. Combining the unique world of designed sound with live guitar/ukulele, Lucid Vision demonstrates a natural balance of live-electronic music. Infinite potential unfolds as you delve into the high-energy, soulful experience, leaving listeners in an inspirational state.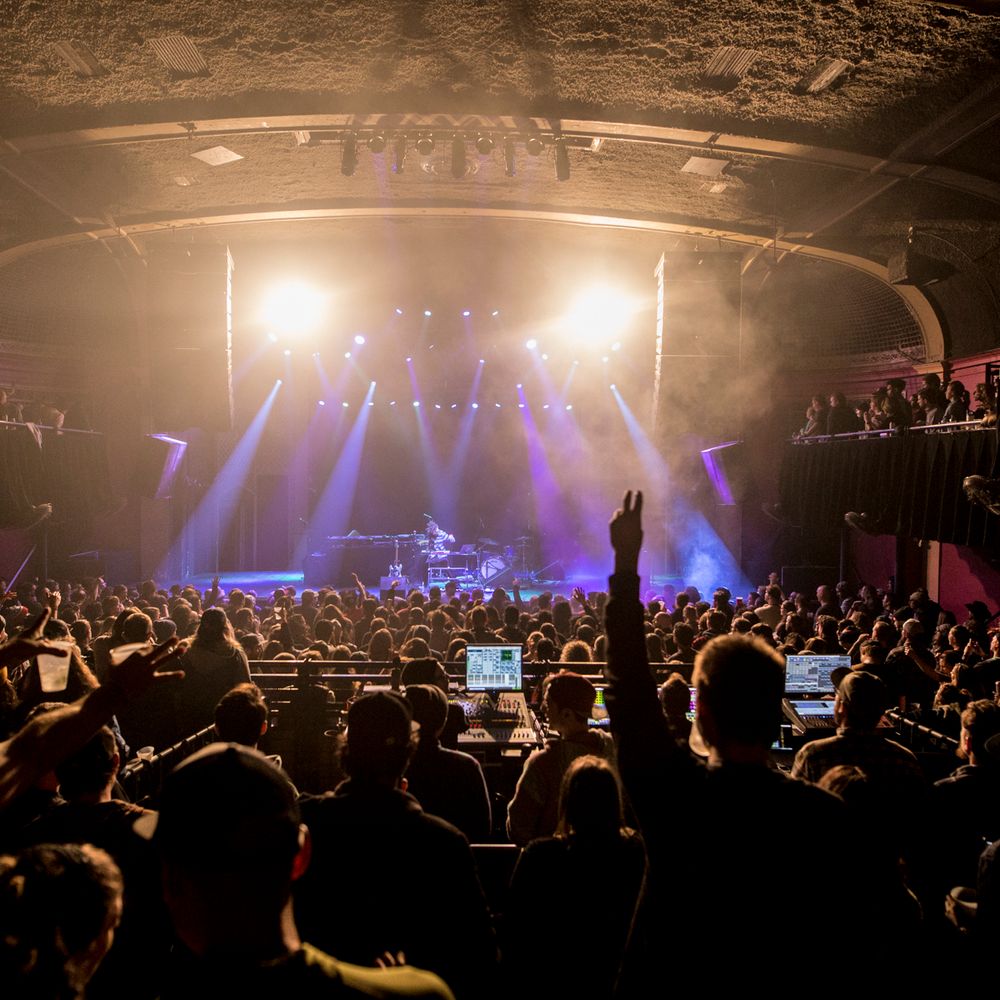 Noteworthy Achievements
- Tour History >> Link
- Member of Mammoth Music group -management company alongside Pretty Lights)
-Member of The Mile High Sound Movement (record label / promoter based in Colorado)
- Shared stages with the likes of The Glitch Mob, Hippie Sabotage, Clozee, RJD2, Sunsquabi, Gramatik, Manic Focus, Infected Mushroom, Boombox, Elohim, Late Night Radio, Paul Basic, Borahm Lee, Maddy O'Neal, SoDown
- Performed at Electric Forest (MI), Backwoods Music Festival (AR),The Untz Festival (California), Wakarusa (Arkansas), Sonic Bloom Music Festival (Colorado), Pirate Party (Montana), Arise Music Festival (Colorado), Compound Sound Music Festival (Wyoming)
- Accompanied The Glitch Mob on 3 dates of the CO leg of 2018 Fall Tour. 
- Accompanied Clozee on 3 dates (Mishawaka 2020, 2017 tour)
- Released collaborations with Manic Focus, Kevin Donohue (of Sunsquabi), Maddy O'Neal, Unlimited Gravity, Cofresi, nok nok, and more.
- Performed as direct support to RJD2 at The Ogden Theater.
- Headlined The Gothic Theatre 11/12/21
- Premiered the More Love Mixtape through AEG Presents Rocky Mountains, The Ogden, and Party Guru, and went live on all of their Facebook pages.
- Chosen as 303 Magazine's 2017 Colorado Band's to Blow Up. >> link
- Sold out The Bluebird Theater twice - 2016/2017
- Headlined Purgatory Halloween in Billings, MT 2018. >> link >> link2
- Headlined Compound Sound Music Festival in Cheyenne, WY 2018. >> link 
- Placed first in the Waka DJ Classic competition and performed Wakarusa Music Festival 2012.
- Composed music for Bentley of Denver Radio Advertisement (Aired on FM 107.1, 102.3, and 101.5)  
Press Quotes
This Song is Sick - Laurel Barkan
 "Everything Move is a testament to his talent at production and, more specifically, his sound design"
This Song Is Sick - Austin Miller
"Synthesized tones of all shapes and sizes, colors and textures make up this vast kaleidoscopic world and I never want to leave."
>> Link
 PartyGuru Productions - 
"Lucid Vision is a brilliant producer that impeccably combines live instrumentation with unparalleled sound design."
Compose Yourself Magazine - Through The Aether EP Coverage - Tai Carpenter
"The Lucid Vision experience has and always will be the summation of a true empath's energy – each production carries so much emotional depth that it connects listeners on an genuine and intimate wavelength."   
 303 Magazine Up and Comers - Denby Gardiner
"Denver's home to many an EDM fan, and no act is as exciting to these fans as Lucid Vision. In the last few years, this one man journey of livetronica has taken the 303 by storm, playing all over the area alongside consistent fire lineups and excellent fan turnouts."  
 Noise Porn - Against The Odds Single Coverage - Jeanette
"Lucid Vision takes listeners through a melodic realm of genre-defying electronic sounds with his brand new single Against The Odds."
The Mile High Sound Movement - Against The Odds EP Coverage - Auria Saxton
"With just releasing his newest EP 'Against the Odds' on March 19th, 2018 on all major platforms. Colorado Native and MHSM artist, Lucid Vision (Dalton Kieta), is bringing melodic beats, funky tones, and pure soul to Spring of 2018. 
 Lucid Vision has been working hard on releasing his next tour dates, so you can experience 'Against the Odds' live.  He will be kicking off his spring with Dimond Saints, and Godlazer at the Fox Theatre in Boulder, Colorado on March 22nd. Then traveling into the mountains to headline at Schmiggity's with Toruga in Steamboat Springs, Colorado on March 29th. Be sure to catch him at Spread the Word Festival 2018, at the Fox Compound in Denver. But that's not all, Lucid Vision has been announced to the artist lineup of Colorado's local festival, Sonic Bloom."  
 303 Magazine - Awarded Best Local DJ 2017 -  
The Untz - So Alive EP Coverage - Anand Harsh
"Two dynamic Denver forces have teamed up for a future funk throwdown. Lucid Vision & Homemade Spaceship today release their new EP, So Alive. Two massive tracks featuring plenty of fancy guitar and tons of bass."